Important "CBS This Morning" News Flash Update/Helen Hayes/Great Island Feature Re-scheduled. Or Not?
Important Bosque Festival of the Cranes Event Registration Notice
This Just In!/Huge B&H Discounts on Canon Lenses
2015 San Diego IPT
Important "CBS This Morning" News Flash Update
Helen Hayes/Great Island Feature Re-scheduled.
The Helen Hays/Great Gull island feature that was slated to air this morning has–as per the e-mail below from CBS producer Alberto Moya–been tentatively re-scheduled to air tomorrow morning between 8:00 and 9am nationally on the "CBS This Morning" show. I do hope that it airs tomorrow; it will surely be worth waiting for. If it does not my understanding is that it will air this week.
E-mail from Alberto Moya:
Art – I apologize for the late heads up but my bosses have held up our profile of Helen and Gull Island. We're going to try again for Wednesday's broadcast. Sorry for the back and forth but that's the way news works. Will keep u posted again tomorrow. A.
Important Bosque Festival of the Cranes Registration Notice
Registration for all Festival of the Cranes workshops, seminars and programs opens today only for Friends of Bosque members at at 9:00am MDT. That is 11:00am EDT. Please click here and read carefully to avoid missing out. Registration will be open to the public tomorrow, Wednesday September 3 at at 9:00am MDT (11:00am EDT). Please do not tarry as we expect all the BAA/A Creative Adventure sessions to sell out quickly, especially the early morning In-the-Field Workshops.
This Just In!
There are huge B&H discounts on most Canon lenses including and especially the super-telephotos. Click here to see the discounts and the amazingly low prices.
Here are some examples:
Canon EF 500mm f/4L IS II USM lens: $1000 off.
Canon EF 600mm f/4L IS II USM lens: $1000 off.
Canon EF 300mm f/2.8L IS II USM lens: $700 off.
Canon EF 800mm f/5.6L IS USM Lens: $500 off.
Canon Extender EF 1.4X III: $50 off.
Canon Extender EF 2X III: $50 off.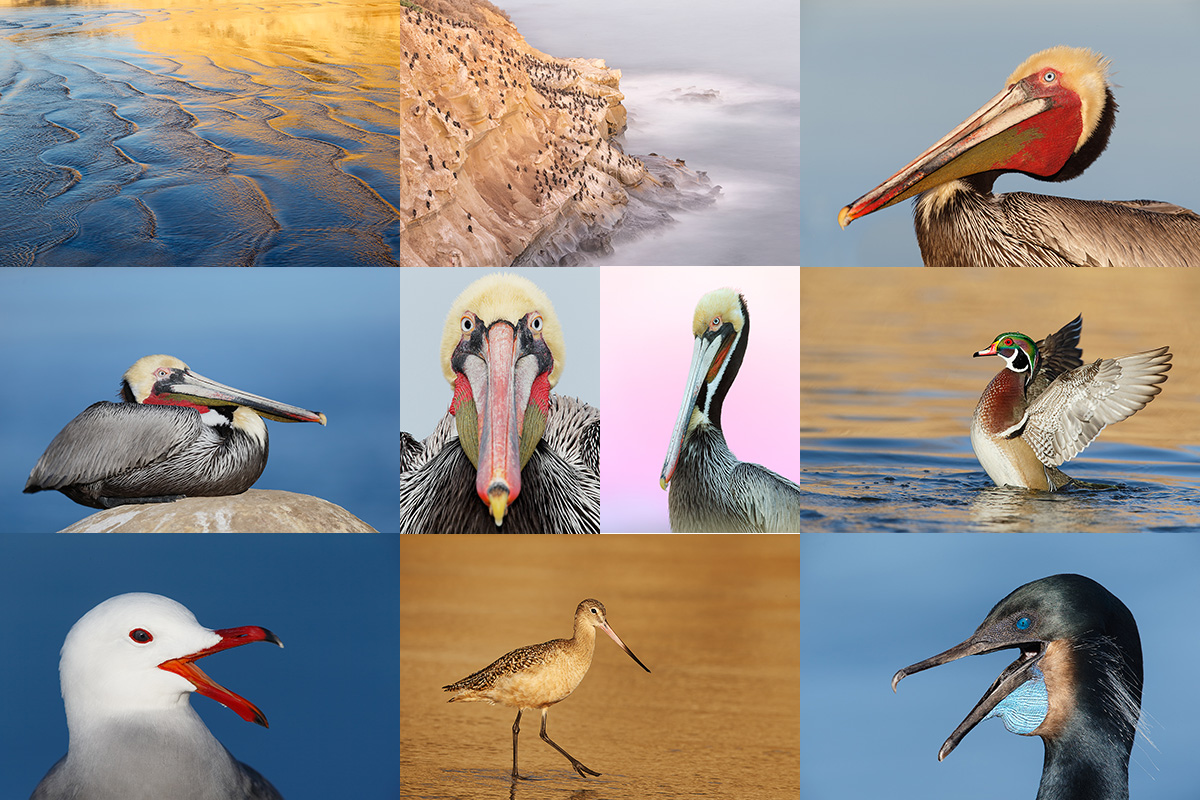 San Diego offers a wealth of very attractive natural history subjects. With annual visits spanning more than three decades I have lot of experience there….
2015 San Diego 4 1/2-DAY BIRDS AS ART Instructional Photo-Tour (IPT): FEB 1 thru the morning of FEB 5, 2015: $1799 (Limit: 8)
Meet and Greet after dinner on your own at 7:00pm on JAN 31
Details for the 2015 San Diego IPT were announced in this morning's blog post. Scroll down here for dates and details.