Your Very Last Chance to join the 2017 Bear Boat Coastal Brown Bear Cubs IPTs
The Blog is the Bomb!
Used Photo Gear Sales Hot!
My latest e-book birds as art: The Avian Photography of Arthur Morris/The Top 100
Your Help Needed and Appreciated/Affiliate Stuff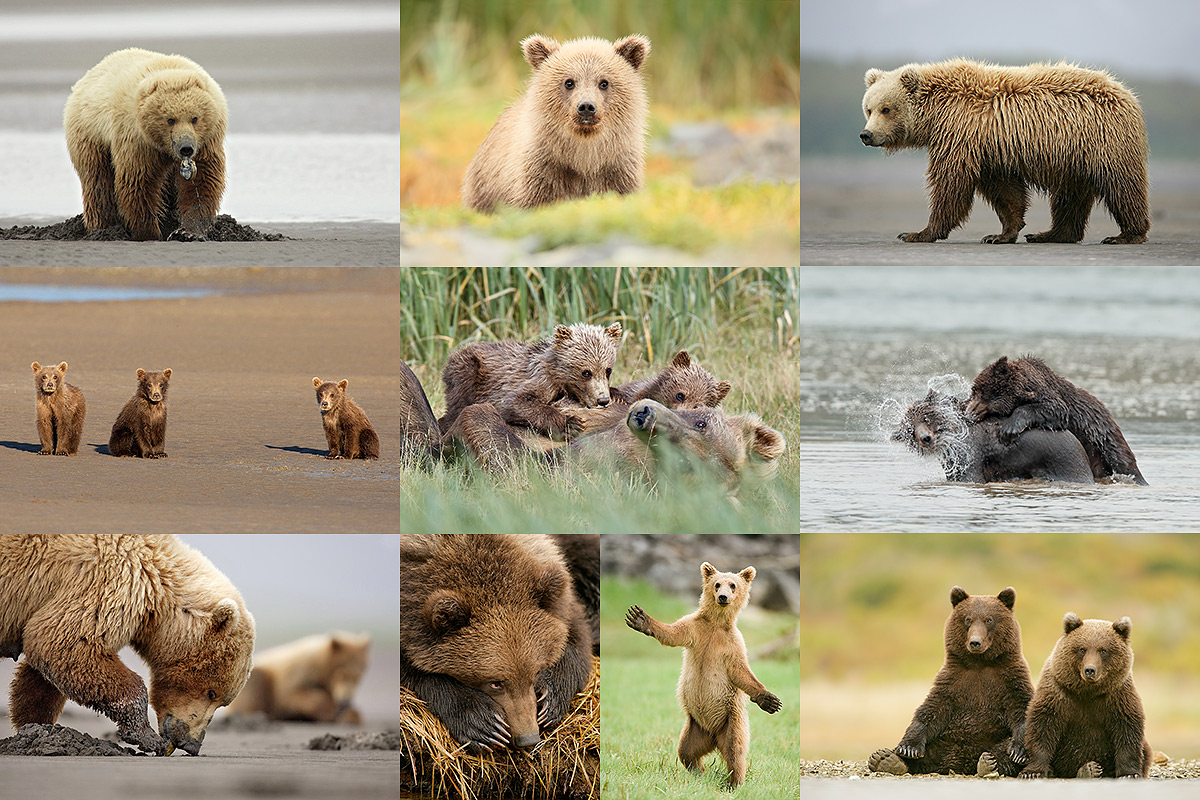 Images and card copyright Arthur Morris/BEARS AS ART 🙂
The Really Big News
We have been in contact with an overseas operator who wishes to fill all sixteen slots for the two bear boat cub IPTs below right now!. But both co-leader Denise Ippolito and I wish to give our regular clients first crack at these two great trips; we are presently planning to give up the remaining spots in a very few days. As below, we have had these reservations for nearly three years; they are the prime dates for chances at photographing small spring Coastal Brown Bear cubs (coastal grizzlies). Please let us know if you be sending your deposit or e-mail if you have any questions.
Interested folks are urged to get in touch right now to avoid dispapointment.
2017 Bear Boat Coastal Brown Bear Cubs IPTs: July 12-18 and July 18-24, 2017 from Kodiak, AK/each IPT is 5 FULL & 2 Half DAYS: $6699. Happy campers only! Maximum 8 plus the two great leaders: Denise Ippolito and Arthur Morris.
Double your opportunities and maximize your travel dollars by signing up for both trips and we will be glad to apply a $500 discount to your balance.
Join us in spectacular Katmai National Park, AK for six (or twelve!) days of photographing Coastal Brown Bears. Mid-July is prime time for making images of small, football-sized cubs. The cubs, and these dates, are so popular that we had to reserve them three years in advance to secure them. There are lots of bears each year in June, but the mothers only rarely risk bringing their tiny cubs out in the open for fear of predation by rival bears. In addition to making portraits of both adults and cubs, we hope to photograph frolicking and squabbling youngsters and tender nursing scenes. At this time of year the bears are either grazing in luxuriant grass or clamming. There will also be some two- and three-year old cubs to add to the fun. And we will get to photograph it all.
We live on our tour operator's luxurious new boat. At 78 feet long its 24 foot beam makes it quite spacious as well. And the food is great. We will likely spend most of our time at famed Geographic Harbor as that is where the bears are generally concentrated in summer. On the odd chance that we do need to relocate to another location we can do so quickly and easily without having to venture into any potentially rough seas. We land via a 25 foot skiff that has lots of room for as much gear as you can carry.
Aside from the bears we will get to photograph Horned and Tufted Puffin and should get nice stuff on Mew Gull, Glaucous-winged Gull, Black-legged Kittiwake, Harbor Seal, and Steller's Sea Lion as well. A variety of tundra-nesting shorebirds including Western Sandpiper and both yellowlegs are also possible. Halibut fishing (license required/not included) is optional.
For folks on the first trip, July 12-18, 2017, it is mandatory that they be in Kodiak no later than the late afternoon of July 11 to avoid missing the float planes to our boat on the morning of July 12. With air travel in Alaska being what it is–with the chance of fog or other bad weather–being on Kodiak on July 10 is a much better plan. That said in my dozen bear boat trips I was delayed only once and that was for only part of a day, but since I was a day early there was no harm, no foul.
For folks on the second trip–July 18, 24, 2017–it is mandatory that they be in Kodiak no later than the late afternoon of July 17 to avoid missing the float planes to our boat on the morning of July 18. Again, with air travel in Alaska subject to possible delays, being on Kodiak on July 16 is a much better plan.
On both trips we should get to photograph bears on our first afternoon and then again every day for the next five days after that, all weather permitting of course. On our last mornings on the boat, July 18 and July 24 respectively, those who would like to enjoy one last photo session will have the opportunity to do so. The group will return to Kodiak via float plane from late morning through midday. Most folks will then fly to Anchorage and to continue on red-eye flights to their home cities.
What's included? 7 DAYS/6 NIGHTS on the boat as above. All meals on the boat. National Park and guide fees. In-the-field photo tips, instruction, and guidance. An insight into the mind of two top professionals; we will constantly let you know what we are thinking, what we are doing, and why we are doing it. Small group image review, image sharing, and informal Photoshop instruction on the boat.
What's not included: Your round trip airfare to and from Kodiak, AK (almost surely through Anchorage). Your lodging and meals on Kodiak. The cost of the round-trip float plane to the boat and then back to Kodiak as above. The cost of a round trip last year was $550. The suggested crew tip of $200.
Have you ever walked with the bears?
Is this an expensive trip? Yes, of course. But with 5 full and two half days, a wealth of great subjects, and the fact that you will be walking with the bears just yards away (or less….), it will be one of the great natural history experiences of your life. Most folks who take part in a Bear Boat IPT wind up coming back for more.
A $2,000 per person non-refundable deposit by check only made out to "BIRDS AS ART" is required to hold your spot. Please click here to read our cancellation policies. Then please print, read, and sign the necessary paperwork here and send it to us by mail to PO Box 7245, Indian Lake Estates, FL 33855.
Your deposit is due when you sign up. That leaves a balance of $4699. The next payment of $2699 will be due on September 15, 2016. The final payment of $2000 is due on February 15, 2017. We hope that you can join us for what will be a wondrously exciting trip.
The Blog is the Bomb!
Page views have once again consistently climbed well over the 3000 page views/day mark as the blog has been covering a plethora of timely topics while at the same time teaching folks to become better nature photographers on a daily basis.
Post of recent interest include:
Testing done by Patrick Sparkman show that as I suspected, the image quality of Canon 5DS R files far surpasses the IQ of files from the 7D II. By miles. Learn more here.
If you missed the story and photos detailing one of the best days of my life you will want to click here to share my joy and feelings of great accomplishment.
If you own the great Canon EF 100-400mm f/4.5-5.6L IS II USM lens and are looking to move up to a super-telephoto lens you will not want to miss the Which Super-telephoto Lens Best Fits With the Canon 100-400mm II? blog post here.
The Airing Some Dirty Laundry post here and the follow-up post were a bit controversial…
If you are thinking of the Galapagos you can learn about the world's best Photo Cruise here. Five slot are already filled!
You will be amazed by the image quality of the 5DS R/2X III TC/500 f/4L IS II pelican photograph here.
My best advice? Head to the blog and subscribe!
Used Photo Gear Sales Hot!
BAA has sold dozens of used lenses and camera bodies in 2015 alone. There are still lots of great buys on the Used Photo Gear page here. Check it out.
Selling Your Used Gear Through BIRDS AS ART
Selling your used (or like-new) photo gear through the BAA Blog or via a BAA Online Bulletin is a great idea. We charge only a 5% commission. One of the more popular used gear for sale sites charges a minimum of 20%. Plus assorted fees! Yikes. The minimum item price here is $500 (or less for a $25 fee). If you are interested please e-mail with the words Items for Sale Info Request cut and pasted into the Subject line :). Stuff that is priced fairly–I offer free pricing advice, usually sells in no time flat. In the past few months, we have sold just about everything in sight. Do know that prices on some items like the EOS-1D Mark IV, the old Canon 500mm, the EOS-7D, and the original 400mm IS DO lens have been dropping steadily. You can see all current listings by clicking here or by clicking on the Used Photo Gear tab on the yellow-orange tab on the right side of the menu bar above.
Douglas Bolt sold his Tamron SP 150-600mm f/5-6.3 Di VC USD Zoom lens for Canon in like-new condition for $699, Diane Miller sold her 300mm f/2.8L IS lens, the old three, for $2899, and Roberta Olenick sold her Canon EOS-1D Mark IV camera body in excellent condition for $1279 USD, all within the last week. And I learned on Wednesday that the sale of IPT veteran Brent Bridges' 300mm f/2.8L IS lens for $4599 is pending.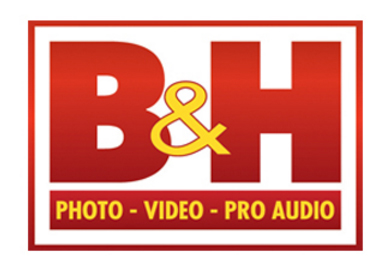 B&H
B&H was the primary exhibition sponsor. Thank them (and me, for the work I do on the blog) by clicking on the logo link above to shop.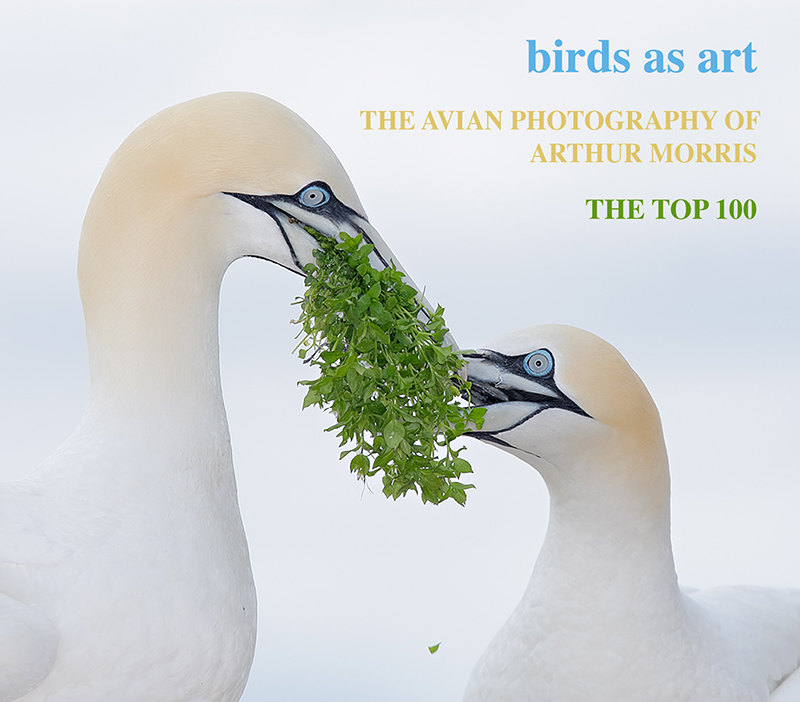 birds as art: The Avian Photography of Arthur Morris/The Top 100
The companion e-book to the solo exhibit at TheNat, San Diego, California
The new e-book on CD is available for $23 here. And it is also available via convenient download for $20 by clicking here.
birds as art: The Avian Photography of Arthur Morris/The Top 100
If you missed the announcement of my new e-book, click here for complete info that includes details on getting a signed copy.
From Mike Moore
The top 100 collection is almost too overwhelming to absorb at once. I will be looking at it many, many times to be able to drink it all in. I will say I never really appreciated blurs, but Cottonwood Morning Wave is one of my favorite images. The colors and the composition are superb. There is a real feeling of being present at a live event that a sharp photo would not have conveyed, so maybe you won me over. You give a 100 great examples of something for us to strive for. I especially appreciated that you annotated every image to get a sense of what it took to capture it. Brilliant. Congratulations and thanks for sharing and making it so affordable to own this collection of some of the world's greatest bird images.
Feedback Requested
If you ordered via download or have already received your CD, I would love to hear what you think. Please do leave a comment.
Please Remember to use our Affiliate Links 🙂
To show your appreciation for my continuing efforts here, we ask, as always, that you get in the habit of using my B&H affiliate links on the right side of the blog for all of your photo and electronics purchases. Please check the availability of all photographic accessories in the BIRDS AS ART Online Store, especially the Mongoose M3.6 tripod heads, Gitzo tripods, Wimberley heads and plates, LensCoats and accessories, and the like. We sell only what I have used, have tested, and can depend on. We will not sell you junk. We know what you need to make creating great images easy and fun. And we are always glad to answer your gear questions via e-mail. I just learned that my account was suspended during my absence; it should be up and running by Monday at the latest.
I would of course appreciate your using our B&H affiliate links for all of your major gear, video, and electronic purchases. For the photographic stuff mentioned in the paragraph above we, meaning BAA, would of course greatly appreciate your business. Here is a huge thank you to the many who have been using our links on a regular basis and visiting the BAA Online store as well.
Facebook
Be sure to like and follow BAA on Facebook by clicking on the logo link upper right. Tanks a stack!
Typos
In all blog posts and Bulletins, feel free to e-mail or to leave a comment regarding any typos or errors. Just be right 🙂