DIMAGE GROUP PRESENTATION/SARASOTA, FL TUESDAY MARCH 25
On Tuesday, March 25 I will be presenting BIRDS AS ART On The Road for the Dimage group in Sarasota, FL.
The meeting will begin at 6:15 pm and is held at the Knights of Columbus Hall near the corner of Fruitville Rd. and Honore Ave. in Sarasota. Take Exit 210 from I-75 and turn west onto Fruitville Rd. Cross Cattlemen Rd., Arthur Anderson Rd. and Honore Ave. The K of C Hall will be on your left approximately 1/4-1/2 mile west of Honore Ave. You will need to pass the K of C Hall and make a U-turn to enter their parking lot.
I hope to see lots of BAA subscribers and BPNmembers there so be sure to say hi. I will have some mail order products along but if you will be attending and would like me to bring you something specific be sure to e-mail me no later than Tuesday morning. Sorry for the all around short notice...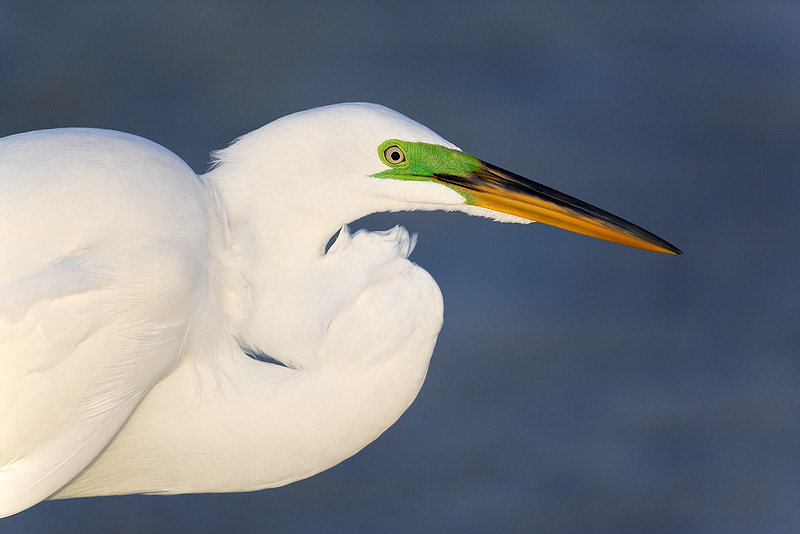 Great Egret in breeding plumage, Little Estero Lagoon, Ft. Myers Beach, FL
Image Copyright 2008: Arthur Morris/BIRDS AS ART
Canon 500mm f/4L IS lens with the the EOS-1D MIII. ISO 200. Evaluative metering +2/3 stop: 1/1250 sec. at f/4.
.
To learn how and old dog (me) learned a lot about handling whites in digital images, check out "How White the Whites?" in this great BPN thread in the Educational Resources Forum:
http://www.birdphotographers.net/forums/showthread.php?t=8197
Best and love and great picture-making to all,
artie
Note: Arthur Morris has been a Canon contract photographer since 1996 and continues in that role today. Hunt's Photo of Boston, MA is a BAA sponsor as is Delkin Devices. Back issues of all BAA Bulletins can be found in the Bulletin Archives which may be accessed from the home page at www.birdsasart.com